Rockingham - Harrisonburg Chapter of
The Izaak Walton League of America
Welcome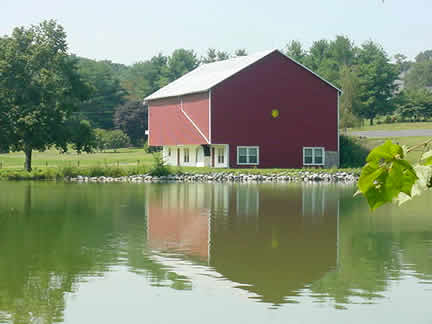 Welcome to the Rockingham-Harrisonburg Chapter of the Izaak Walton League of America. We are located outside of Harrisonburg in Rockingham County in the beautiful Shenandoah Valley of western Virginia at 3616 Izaak Walton Drive, Harrisonburg VA 22801. Please see the Directions and Map page for details.
Please browse our web site to learn more about us and our activities. If you have any questions or want more information about the Rockingham-Harrisonburg Chapter or the IWLA, please contact one of our Officers. Please feel free to visit us during one of our regular meetings (Calendar of Events page). Helpful and related links are found on the Links page.
IWLA Mission:
To conserve, maintain, protect and restore the soil, forest, water and other natural resources of the United States and other lands; to promote means and opportunities for the education of the public with respect to such resources and their enjoyment and wholesome utilization. For more information about the IWLA, please see the About IWLA page.
IWLA Pledge:
"To strive for the purity of water, the clarity of air, and the wise stewardship of the land and its resources;
to know the beauty and understanding of nature, and value of wildlife, woodlands and open space;
to the preservation of this heritage and to man's sharing in it…
I pledge myself as a member of the Izaak Walton League of America."